It's important to us to keep you informed about changes in medical physics regulations -- and it's also our pleasure to keep you informed as part of our commitment to customer service.
Read our blog often for the latest updates and expert medical physics advice from our skilled team.
Have you thanked a medical physicist today?
Posted on Thursday, March 7th, 2013, under Radiography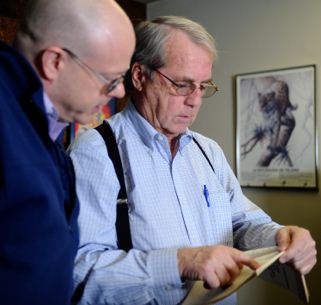 Medical physicists are the people behind the scenes making sure ultrasound, MRI, CT scans, mammography and other types of imaging equipment all working to their utmost accuracy, and that the clinics and hospitals using them have the technology available to maintain regulations. This is also true for dentistry clinics and veterinary clinics who use imaging technology.
Headquartered in St. Joseph, Mo., but serving the states of Missouri, Iowa and Kansas, ISS, Inc., provides inspections, audits and troubleshooting for several types of radiological and imaging equipment used across medical fields, dentistry and veterinarian services.
It's a specialty field, but ISS, Inc., stands out for our experience, knowledge and commitment to customer service. Many of our clients have received service for education, accreditation, audits, and design plans for imaging for years. Many clients have saved precious hours when equipment — such as mammography or ultrasound — needs an inspection or a plan for repair by working with our team at ISS, Inc.
We're also the first medical physicists in the state to complete the criteria for Qualified Expert status. The title is critical because it's required by a recent change in an existing Missouri rule. The Missouri Department of Health and Senior Services has stated that all hospitals and clinics must call a Qualified Expert in radiation safety for a periodic radiation safety survey. Only medical physics experts who have been radiation safety registered and approved by the Department of Health and Senior Services can perform these surveys.
Many of our clients also rely on ISS, Inc., for radiation safety and ACR accreditation counseling. In most cases, we can respond within a day to medical physics needs – meaning clinics continue providing the best in imaging services and patients get top accuracy in care.