It's important to us to keep you informed about changes in medical physics regulations -- and it's also our pleasure to keep you informed as part of our commitment to customer service.
Read our blog often for the latest updates and expert medical physics advice from our skilled team.
Medicare to Cut Film and CR X-Ray Payments Starting in 2017
Posted on Tuesday, May 24th, 2016, under Medicare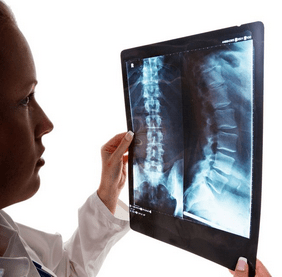 By Greg Sackett, M.S., CHP
The Federal government is once again pushing healthcare providers into upgrading their x-ray technology to digital radiography (DR).  To do so, Medicare will begin reducing payments for exams performed using analog x-ray systems (i.e., film) starting in 2017.  Medicare will also begin phasing in reductions in reimbursements for exams using computed radiography (CR) equipment starting in 2018.
Under the 21st Century Cures Act of 2015, SEC. 4003 (H.R.6 – 21st Century Cures Act) specifies the reduction in reimbursement for non-DR exams.  This appears to apply to both hospital and outpatient imaging services.
Medicare payments will be reduced by 20% for claims using film for x-ray studies starting in 2017.  Beginning in 2018, imaging studies performed with CR will undergo progressive reductions in reimbursement, with payments reduced by 7% for the next five years (2018-2022), and reduced by 10% after that.
Integrated Science Support understands that we have many clients that still utilize these imaging technologies, particularly CR, and wanted to make sure that our clients were aware of these upcoming changes.  How an individual provider wishes to deal with these changes will depend on the specific circumstances of the facility, but we recommend reviewing your patient population to determine if these decreases will have enough of an impact to warrant upgrading to DR in the near future.
Integrated Science Support, Inc., works to provide qualified expert services in Missouri, Kansas, and Iowa.  Contact us today to find out how we can help you maintain regulatory compliance as well as achieve excellent patient care in the diagnostic field.